Community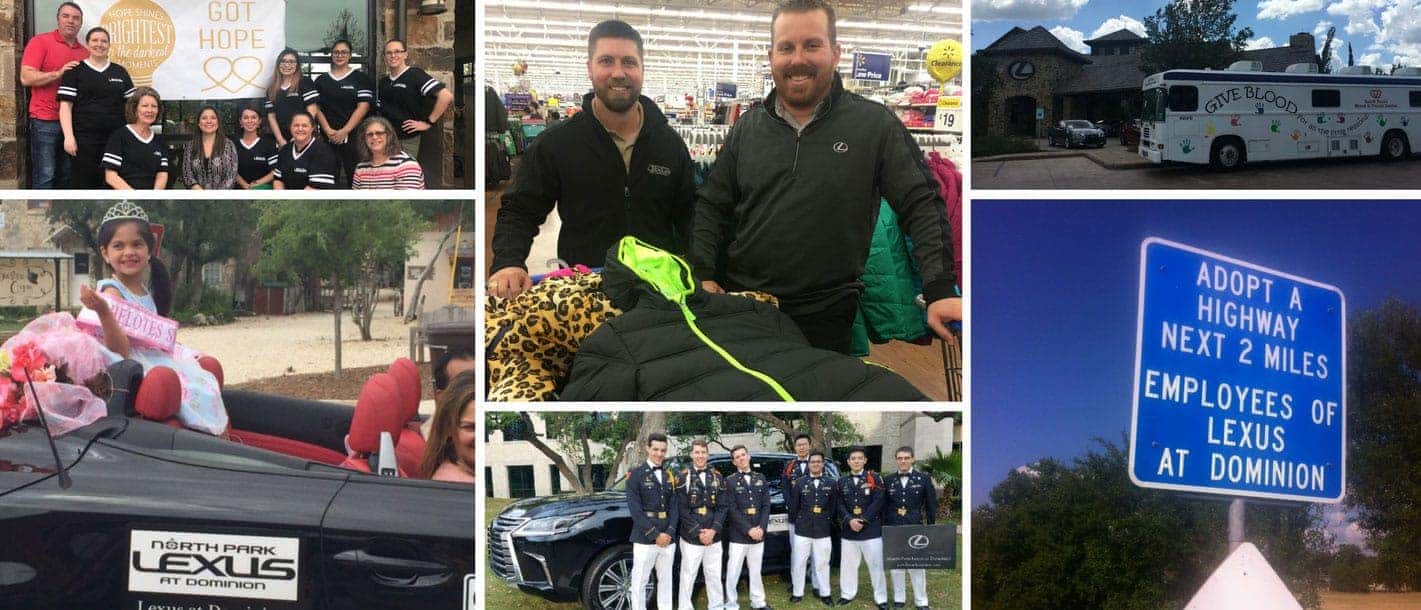 Lexus Community Events & Happenings
Happy August, Lexus fans! With Summer coming to a close, kids heading off to college and back to school shopping – not to mention back to school – our entire community has a lot going on this month. That is why we've extended our weekend hours. That's right, for the entire month of August you can shop and buy the new Lexus you've been thinking about all Summer long as early as 8:30 am and as late as 10 pm every Friday and Saturday at North Park Lexus Dominion! Here's what else we have going on in-store and in our community this month.
Friday, August 2nd: #NationalColoringBookDay – stop by for an exclusive Lexus coloring book for the kiddos or yourself!
Sunday, August 4th: #NationalFriendShipDay – we're showing the love to our Lexus friends
Friday, August 9th: Tax Free Weekend in Texas. Tax-Free Weekend is great, but you know what's better? Tax Free Month here at Lexus Dominion. Lease a new RX this month and skip the sales tax thanks to full Tax Credits, plus up to $3,500 Lease Cash and complimentary first month's payment up to $700. Back to School shopping has never been this fun.
Monday, August 12th: #WorldElephantDay – one of our favorite days. Happy Birthday, Phinti!
Thursday, August 15th: Celebrate #NationalRelaxationDay with a massage, manicure or shoe shine at Lexus Dominion. You can even show your Lexus a little TLC with a complimentary car wash
Monday, August 26th: #NationalDogDay! Upload and share a pic of your pooch and don't forget to tag @lexusdominion or use #lexusdominion for a chance to be featured!
Monday, August 25th: #WomensEqualityDay
FINAL DAYS of the Lexus Golden Opportunity Sales Event! Don't miss out on these exceptional offers.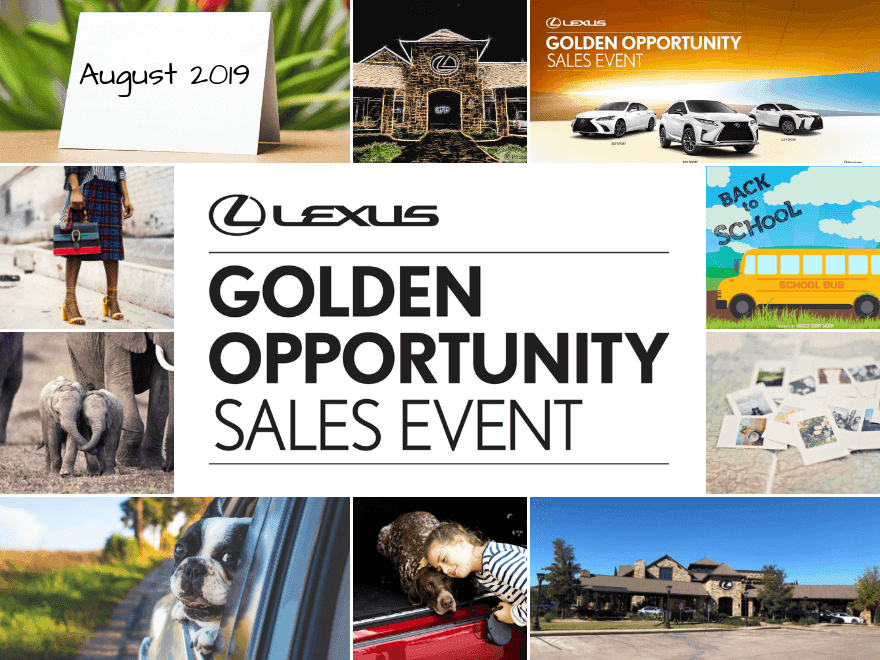 ---
Serving Our Community
San Antonio Food Bank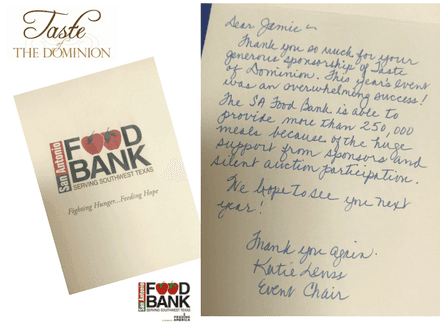 "Thank you so much for your generous sponsorship of Taste of Dominion. This year's event was an overwhelming success! The SA Food Bank is able to provide more than 250,000 meals because of the huge support from sponsors and silent auction participation. We hope to see you next year! Thank you again"
– Katie, SA Food Bank Event Chair
---
Proud Sponsors & Local Community Partners
The Lexus at Dominion Community
Contact us for sponsorship opportunities or to join our Lexus Insider mailing list and never miss out on any of our fun, future events at North Park Lexus at Dominion.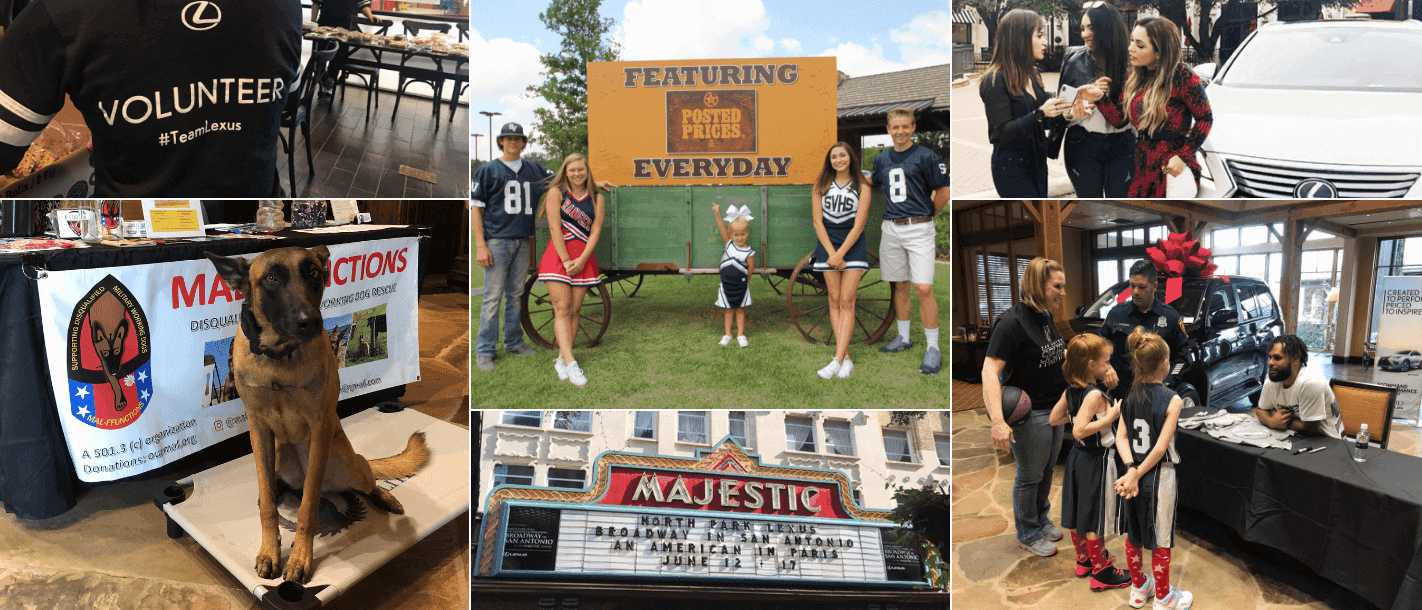 ---