Get Inspired: LS 500 Inspiration Series is Coming
Lexus recently introduced the first Inspiration Series LS 500 luxury sedan arriving this Fall at North Park Lexus Dominion. The Lexus Inspiration Series have all delivered outstanding colors for their respective models and the fourth iteration from Lexus will no doubt carry on that trend with the first use of unique Deep Garnet exterior color.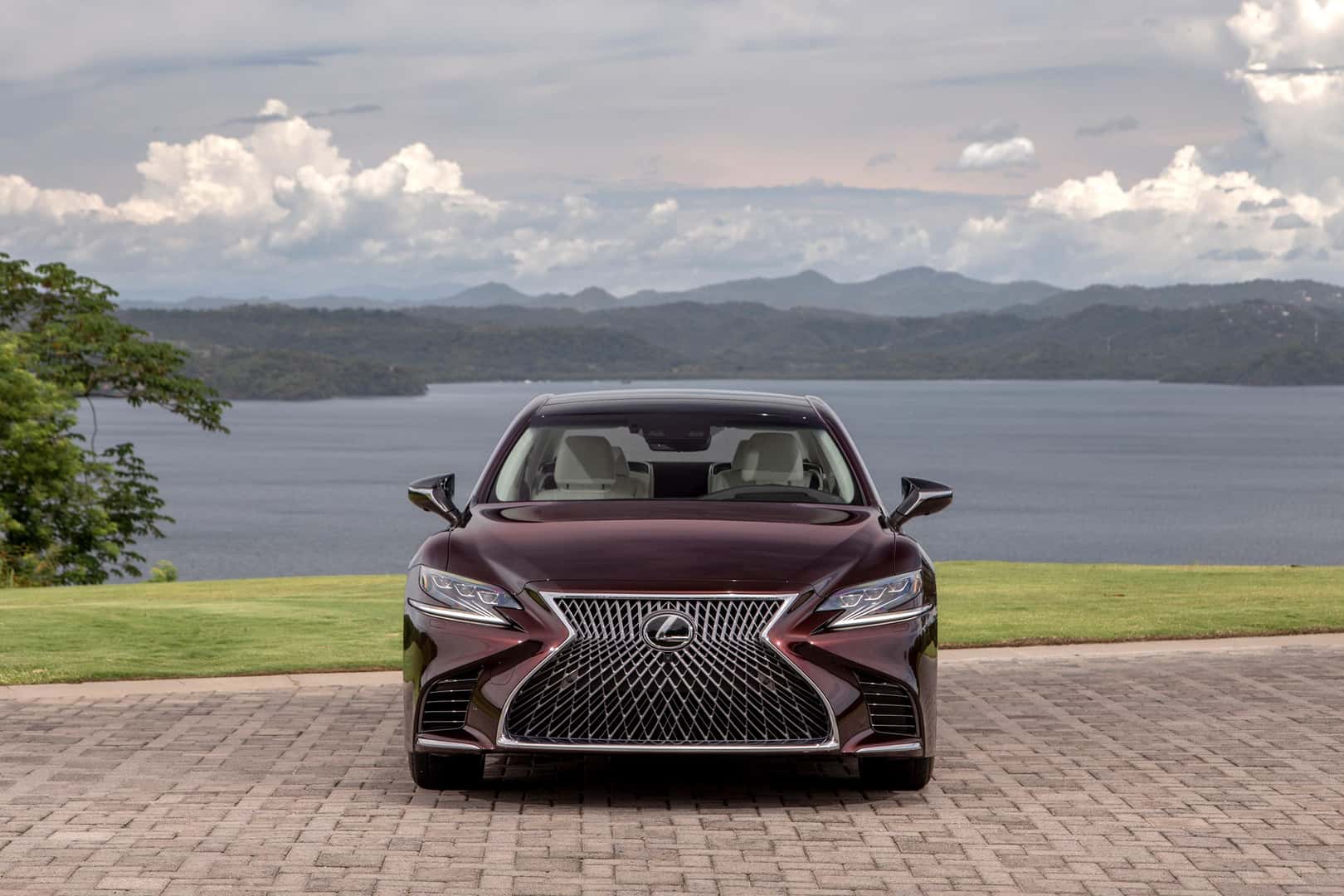 As Lexus stated in a press release from July 3, 2019, "Color has the ability to inspire emotions in an instant. The right shade of an exquisite color can elevate even the most polished design to a higher level." We couldn't agree more. Often we post on the colors of Lexus and the many, detailed stories behind them. The 2020 LS Inspiration Series exemplifies the power of color and Lexus' unique ability to tell a story that not only inspires, but sparks emotion. The unique Deep Garnet color on the LS Inspiration Series gives the flagship sedan an unmistakable presence that is complemented by 20″ Wheels in stunning Black Vapor Chrome finish. To top it off, Lexus has adorned the new Inspiration Series with an exclusive White and Black interior accentuated by the highly sought-after Kiriko Glass trim.
Discover Deep Garnet
Deep Garnet will debut on the 2020 LS 500 Inspiration Series arriving this Fall and is described as being a deep, metallic shade of red that shimmers in the direct sun yet has a deep, lustrous tone in the shade. The all-new color is exclusive for the LS Inspiration Series however as with other successful color debuts, we are confident this one may be added to the Lexus color line up for future models.
Inside the LS Inspiration Series
The LS 500 Inspiration Series exudes modern glamor. The standard Semi-Aniline White leather adorning the interior seats, center console and door panels is met by an all-black dashboard, steering wheel and carpet giving it a noir, ultra-luxe feel that is further accentuated by standard Kiriko glass trim. Kiriko glass is one of the LS's most striking interior design panels and previously only available with the Executive Package (which was typically built by special order only making it a rare feature). The intricate design of each Kiriko glass panel reflects both the smooth white door trim and the dark Mark Levinson speakers, making the glass the perfect bridge between light and dark. Of course, the LS 500 Inspiration Series doesn't stop there. It will also include blue LED dash lighting and "Lexus" puddle lamps that welcome you at each door (comparable to what we see on the LX Luxury Package now).
Limited to only 300 units for the U.S., the 2020 LS 500 Inspiration Series is set to arrive this Fall. We will keep you updated with this exclusive new Lexus sedan's arrival and for anyone interested in pre-ordering a 2020 LS, contact our sales team by calling 210-816-6000 or clicking here.